Home Page
Automotive Locksmith For All Security needs. Residential, Automotive, Commercial, Car Keys
and many more..
Residential locksmith
Residential Locksmith for your Home  Security Changing Locks, Rekey, Deadbolt installation
and many more..
commercial locksmith
Commercial Locksmith for your business, High security locks, panic bar installation
and many more..
Local Licensed Locksmith in Dallas, TX
Experienced, licensed and insured with an experience of more than 5 years.
LOCAL LOCKSMITH COMPANY
From our Dallas office, we provide customers with the fixes they need.
LICENSED & INSURED
You no longer need to worry about your locks and keys. We're here for you!
TOP RATED
We are the most wanted locksmith company in Dallas, TX area because we know what our customers want and can deliver.
PROFESSIONAL TEAM
We have more than a decade of experience in the industry, so don't worry about us competing with your competition.
Locks are essential in terms of safety. BH Locksmith Service offers our consumers a broad choice of residential, industrial and automobile solutions that they can count on to make their homes and businesses  more secure than ever before.  It is time you think about just how locks could be your best friend!
You could not run your business if you did not have the security of it. The locks on doors can make or break what happens to the valubles being protected inside, which is why having an expert come out will guarantee that everything stays safe and sound for as long as possible!
Locksmiths are professionals who specialize in repairing broken hardware like keys/cylinders etc., so they know exactly how important these little pieces really might seem at times, especially when there has been some sort of issue with opening them yourself. This can occur due to wear and tear caused  over time or even an ocassional personal slip up. It happens to us all.
We're here to help! BH Locksmith professional Services is a 24 hour locksmith service, so no matter what time of day or night it may be you can count on us for assistance. Our team operates in Dallas around the clock with fast response times that will have your door fixed before someone else knows about its existence – which means we'll get  Prince Harry himself if needed (I mean why not? We've got everything under control). Give me just one call.
COMMERCIAL LOCKSMITH
For Your Commercial Needs
When you're looking for a locksmith, we have some of the best in town! Our team is able to provide fast service and get your business up-and running again quickly.
"They made sure that everything worked out well so I could keep on going with no worries."
Residential LOCKSMITH
For Your Home Needs
The moment you decide that security is important for your home, our locksmiths services should be at the top of every list. We offer a wide range and quality in which will make sure customers feel safe about their investments with us!
Automotive LOCKSMITH
For Your Car Needs
When you need an auto locksmith, we've got the best in town! Our team is able to provide fast service and get your vehicle back on the road quickly.
Local Locksmith in BH Locksmith Service
 BH Locksmith Service has been providing quality locksmith services for years. As a family-owned company, we put our customers first and work hard to provide you with the highest level of solutions possible – all while maintaining an excellent customer service experience at every step! Our decades in business means that there's no job too big or small for us–and because it would be unfair if only some people got what they need from us (don't worry: EVERYONE gets treated like royalty), Lock smith experts are always available around town during normal operating hours so call now before someone else does
More of our locksmith services in Dallas, TX
Check out some of our Client Reviews
"It's hard to find trustworthy contractors these days, but BH Locksmith Service is the real deal! I had a really tricky lock issue on my front door and they came out right away with an affordable price for repair. The technician was super nice too-you can tell he knows what he's doing."
"I really appreciate the help today. I spoke to Tamar ( several times) who was so patient with me and not once did she get frustrated or angry that I kept asking questions and making changes to the service request and Date."
"I am so happy we decided to hire a team for our home! They were quick, thorough and most importantly very professional. The techs made sure everything worked well before they left."
"I have never had issues when rekeying our offices when a tenant leaves, but BH Locksmith Services is the best!  Zion is so nice and  always makes sure that my keys work perfectly everytime. I really recommend them if you need any assistance with this type work."
"Zion was a fabulous and efficient locksmith! He re-keyed 3 of our doors, was very courteous and professional with his workmanship as well."
"I was so excited to find a local locksmith in my area that I didn't even care how much it would cost. The staff here is great and they make you feel welcome from the moment you speak with them on the phone untill they leave your Home."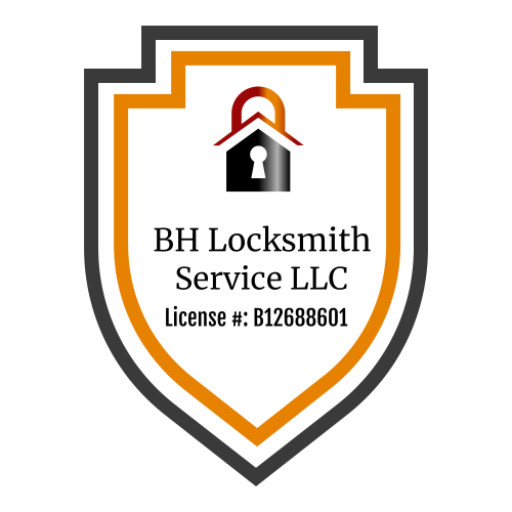 BH Locksmith Service is 24 hours of professional locksmith services in Dallas, TX whether you need to re-key,  or change locks or just simply get your car, business or house door opened, call us for local locksmith service in Dallas, TX.